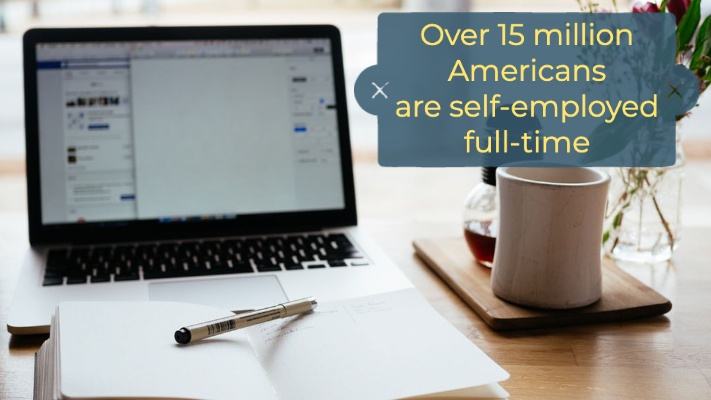 Did you know that over 15 million Americans are self-employed full-time? It is an exciting time to be a digital entrepreneur. Content marketing is a great way to promote your online business although how this is done has changed over the years. Look back in history, ads were mass generated by printing presses and made a massive impact on businesses. Fast forward to present day content marketing and the massive impact comes from digital technology. The common thread is the need for companies to find improved ways to keep their products and services relevant to consumers. An entrepreneurship blog is a perfect way to do this on a digital medium that can reach the masses.

What Are the Benefits of an Entrepreneurship Blog?
There are many entrepreneur tips that can assist you with an entrepreneurship blog. Have you already started a blog and just feel like your blogging efforts are not what they should be? No matter what size your online business may be, blogging can create a positive impact across the board. Your blog should effectively promote your business while being aimed at your specific target audience and clients. Is your blog adaptive? Can it be read across multiple smart devices? Is your content attractive and engaging? These are all things that need to be considered so your blog can be a success.
Blog Like You Own Your Business
Do you really know what blogging is? Avoid entrepreneur mistakes by becoming more comfortable with blogging. That means you need to start actively blogging for your business. This is the age of marketing online using entrepreneur tips that are guaranteed to make your entrepreneurship blog noticeable to all of the right consumers. You can make blogging your #1 inbound marketing tactic by compiling facts, thoughts, and expert opinions that all relate to your business, audience, and industry. Consider the information on your entrepreneurship blog to live online with the ability to be accessed by anyone visiting your website.
How to Succeed as a Tech Entrepreneur
The best way to succeed as a blogging entrepreneur is to invest in building awareness about your products and services. An entrepreneur blog is an ideal place to get much-needed exposure while increasing your brand visibility. The best part of having a blog for your business is that you don't have to spend as much on resources like you would with traditional ads and commercials. Create value for users on your blog with strategies provided by entrepreneurs offering inspiration and guidance that is second to none.
Follow Your Brand Voice
Common entrepreneur mistakes include trying to sound like other businesses similar to yours. Your brand is unique and your company has its own voice. Show that you're an expert in your specific industry by being transparent about your brand. This will build trust within your blog. How your blog is written and looks should fully reflect your brand voice and personality. Those aspects are precisely what will make your blog stand out in all of the right ways. Besides, being fully transparent with your readers encourages more consumers to believe in your brand and want to deal with you.
Your Customers Want Value, So Create It
It never hurts to add value to customer experiences. What does this mean in consideration of your blog? Provide better customer experiences and services than competitors. Blogging provides an inside track to your company. People want to know more about you, they want to get something for free before making a purchase too. The more free information you provide, the more likely it is that potential customers will purchase from your business. Share ideas, recipes, checklists and more and educate before selling. It's a perfect tactic!
Blogging Benefits Never End
Once you learn top blogging benefits from digital blogging gurus, you are sure to gain more traffic and sales. Don't miss the key information that could positively change your business for the better. Subscribe to get great content and newsletters sent directly to your inbox.