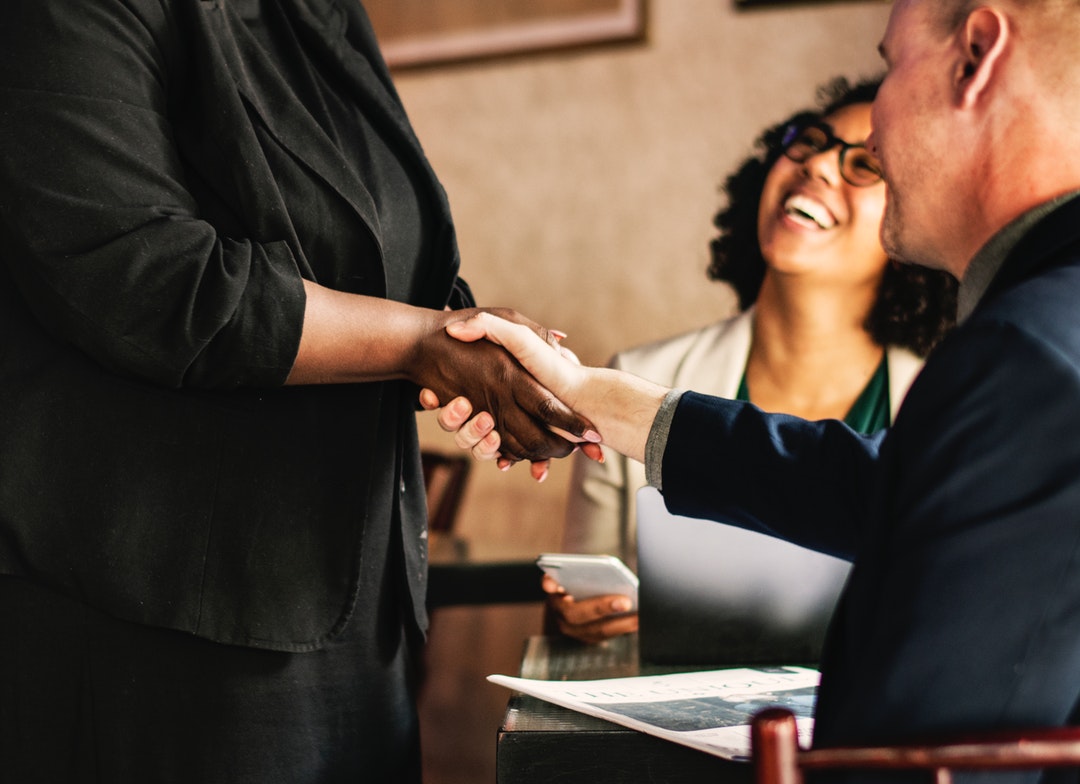 Whether you've been doing it all yourself or it's just time to add one more, hiring a new employee can be stressful. One-person operations can only go so long before you reach a limit. If you want to grow and prosper, you need another person.
These entrepreneur tips can help you decide the best person for the job no matter if it's retail work or behind the scenes social media marketing. You'll likely get numerous applicants, but how can you read between the lines of a resume and know who'll be the best person to not only fit the job but your management style and business sense.
Don't Trust Resumes 100 Percent
If you get a potential employee whose resume looks too good to be true, then it probably is. A little resume padding is expected but beware of outright lies. When a person is unemployed and not getting income, they may be desperate for a job and be willing to put anything down if it feels it might get them an interview.
Don't hesitate to follow up with former employers to verify employment dates, etc. Many employers didn't do this and ended up with an employee that didn't have the qualifications they said. Your choices are to train them or begin the hiring process all over again.
Entrepreneur Tips: Know What You Can Ask
It can be difficult for a small business hiring employees. You have a set way of doing things and you want someone you can trust. It's your company and you've put your heart and soul into it.
When you're interviewing, there are some topics that are off limits because it might lead to discrimination. You can't not hire a person because of their age, religion, sexual orientation, etc.
When it comes to mental, physical and emotional disabilities, questions can only be asked pertaining to any special accommodations needed to do the work.
If you do ask questions that may lead to the possibility of discrimination, then you can open yourself to a civil lawsuit.
Don't Hesitate for Drug Testing
If the job requires the use of special machinery or company vehicles, then don't hesitate to require drug testing as part of the hiring requirements. The reason is safety.
A person under the influence can't operate machinery safely and can end up causing injury to themselves, customers or you. Even in states where marijuana is legal, businesses don't have to allow it in their employee's system.
Get Your Paperwork Done
A business can't just hire an employee. The state and federal government require businesses with employees to have an Employer Identification number, be registered with the labor department, have workman's compensation insurance and many other hoops to go through.
You can't legally hire an employee without having this done, so make sure in compliance before getting a new employee.
Decide How Wide A Net to Spread
If you're looking for someone local, then post notices in newspapers and local job boards. If you do use larger job boards like Indeed, then make sure applicants know you're looking for regional people only.
If you are willing to hire people from outside the area, are you willing to cover moving expenses? Do you plan on providing health insurance or a 401k plan? Is it part time or full time? Make sure you list your business benefits and perks. 
These are all questions you need to answer before placing the job opening. You don't want to be inundated with resumes from all over the country if you're only looking for people in town.
It's a Necessary Step
If your business is to grow, then you need employees. It starts with one and others will follow. If you follow these entrepreneur tips, then the hiring process should go smoothly.
We're sure you'll find the perfect candidate for your business. If you want to learn more about hiring employees or being an entrepreneur, then explore our website.