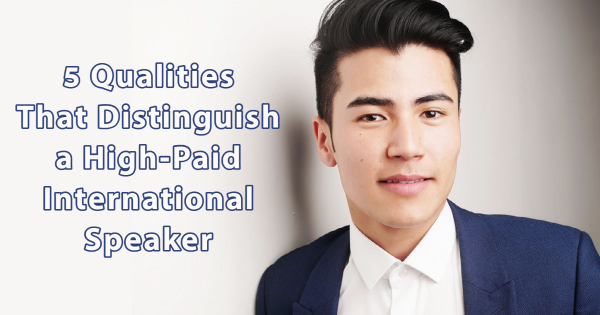 Do you dream of turning your entrepreneurship knowledge and insight into a paid speaking engagement? Successful paid international speakers such as Raffy Pendery continue to break new grounds globally by fine-tuning their public speaking skills. They can deliver thought-provoking and emotional speeches that leave a memorable impact on their audiences.
Rafferty Pendery continues to do just that. He has gone from starting his first business venture at 11 to becoming a well-known international keynote speaker. While it is vital to have soft skills to become a public speaker, you may need more than just eloquence to make you successful.
Here are five essential traits of a paid international speaker.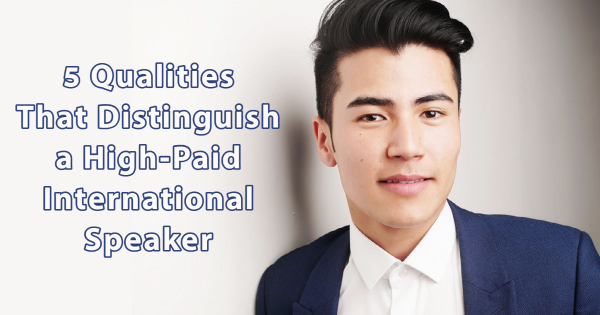 1. Excellent Story-Teller
Every international speaker should be able to tell a story that the audience can resonate with. They can paint a picture through storytelling while teaching vital lessons through their speech. A storyline helps to break your major points into step-by-step instructions for the audience. The listeners can relate to the international speaker's life through the various mysteries, plot twists, and revelations in the narrative. In the end, you can string all points together to pass a vital message that remains memorable for the audience.
2. Great Audience Awareness
Public speakers need to demonstrate their skills by engaging their audience. Illustrations, case studies, and dialogue can help kill boredom during the presentation. Be creative in coming up with an interactive discussion that makes it fun, both for you and the audience. You can opt to ask questions, story-tell, or engage in body relaxing activities. Additionally, a quick study of the audience can guide you on the topics that would excite them. It means that you may have to be dynamic when coming up with ideas to speak of.
3. Confident
Confidence is an invaluable skill for any paid international speaker. The audience needs to remain enthralled with the message that you are trying to pass. An audience can tell when you are anxious, which may impact the delivery of your speech. Confidence gives you the courage to speak eloquently in public, exuding influence and authority through the message you convey. It also allows the audience to trust the message you are trying to pass.
4. Passionate
As a tech entrepreneur cum international speaker, you must have a passion for whatever you do. Being passionate allows you to remain enthusiastic as you present your ideas. The emotion may rub off on your audience, allowing them to resonate while the message you convey. A passionate speaker can inspire and attract a diverse audience and change them for the better.
5. Knowledgeable
Your audience will expect that you will deliver unique messages and ideas. They yearn for a fresh perspective that will propel them to a better self. You may need to settle for an area of expertise that you can comfortably speak on. Raffy Pendery offers tips for entrepreneurs through his speeches, blog, and other resources. An easy way to hack it is by staying true to yourself and your beliefs.
As a top paid international speaker, Raffy believes anyone can learn and hone their skills to become better at public speaking. While these are only five examples, many vital traits define successful international speakers. For more information on how to make your speeches relatable, motivating, and inspiring, reach out to Rafferty Pendery here.