We all know that becoming a successful tech entrepreneur can be incredibly difficult. There are a number of obstacles in the way of every entrepreneur, including securing funding, competition from other companies, and simply finding a winning concept for a business. Perhaps one of the greatest challenges an entrepreneur can face, however, is winning support from other business owners and investors.
Very few entrepreneurs run businesses independently for the entirety of their career. An entrepreneur may own the majority of their company's equity, but they usually will require partners or investors in order to scale up at some point. This is going to require crafting the perfect pitch. For those wondering about how to succeed as a tech entrepreneur, the pitch is perhaps one of the most key components that you will need to master. With that in mind, let's look into some of the best tips for tech entrepreneurs that want to make the perfect pitch.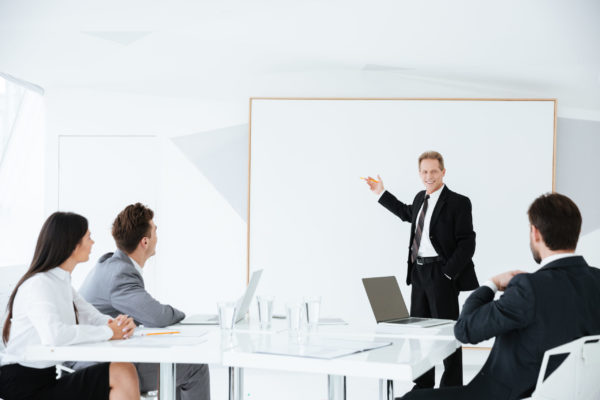 1. Take Public Speaking Classes
A lot of pitching is less about the product or service that is being pitched and more about how it is being presented. Yes, you will need a high-quality idea if you're seeking how to succeed as a tech entrepreneur… but your idea will be no good if you're pitching it without confidence, charisma, and the ability to explain big concepts in an easy to understand way. This doesn't come naturally to everyone, and that's okay.
One of the best tips for entrepreneurs to consider is taking public speaking classes. Public speaking classes help everyone become more confident and natural public speakers, but they are particularly helpful for those that actively face difficulties when public speaking. Roughly three out of four people suffer from speech anxiety, and generally speaking, this is not an issue that simply goes away because people want it to go away. Therefore, it's vital that issues with speaking are resolved as quickly as possible through high-quality courses.
2. Create an Elevator Speech
You won't always need to have an elevator speech available when pitching your business idea. At times, you will be allowed more time or even extensive meetings to pitch to investors or potential partners. But when studying how to succeed as a tech entrepreneur, you'll soon realize that if you can pitch your idea within 30 seconds, you'll be able to pitch your idea just as well within an hour. However, pitching during the shorter time frame is significantly harder to master.
Your elevator speech should summarize in 30 seconds or less what you do. The goal of the speech should be to make whoever is listening interested enough to ask additional questions. Define why you're different, and the investors or potential partners would want to work with you.
3. Know Your Audience
The more you know about your audience, the easier it will be for you to craft a pitch that appeals to them specifically. If you're seeking how to succeed as a tech entrepreneur, you need to understand who you're pitching to, and why they need you as much as you need them.
Sometimes, entrepreneurs won't be able to know everything about everyone that they're pitching to. If you're pitching at a trade show or convention, you may essentially be pitching to a crowd. But if you research that show or convention, you can get an idea of who will be there and why they're drawn to that event. One of the most common entrepreneur mistakes is assuming that all investors are solely motivated by return.
4. Present a Documented Plan
Your plan may very well change, but your investors still want to know what that initial plan is, and that you have one. Offer a plan for success for your business, relying on stages to map out how your business, and in turn those investing in it, will be successful.
There are many different keys to being a successful entrepreneur. But the ability to successfully pitch is perhaps one of the most overlooked. Don't forget that people aren't just buying into your business. They're buying into you as well.