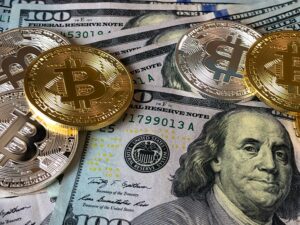 In today's rapidly changing business landscape, the ability to weather economic downturns is crucial for long-term success. Welcome to this post where we delve into the strategies and mindset needed to not just survive, but thrive during challenging times. As an optimist who views economic downturns as opportunities for growth, I'll share insights from my own experiences navigating these situations.
Embracing a Positive Perspective
In the face of economic uncertainties, maintaining a positive mindset is key. Rather than succumbing to fear and panic, shift your focus towards the aspects you can control. While you might not influence national currencies or banking policies, you have full control over your business decisions, your efforts, and the value you provide to your customers.
Lessons from Previous Downturns
Looking back at the 2008 financial crisis and the unprecedented events of 2020, it's evident that uncertainty can bring both challenges and opportunities. During these times, my team and I adopted a proactive approach by concentrating on what we could do to add value to our clients' lives. By acknowledging the situation's seriousness without letting it dictate our actions, we were able to weather the storm and even find new avenues for growth.
Taking Control of Your Growth
The core of sustaining a business during an economic downturn lies in the choices you make. Will you contract or expand? Choosing to expand your business requires a commitment to creating certainty amidst uncertainty. This involves setting a deliberate intention to grow and then taking proactive steps to fulfill that commitment.
Reach Out and Connect
During challenging times, communication becomes more critical than ever. Connect with your existing customers, listen to their concerns, and offer solutions tailored to their needs. Reaching out to past customers, even those who may have left your service, can also yield surprising results. By demonstrating your commitment to helping them, you can foster goodwill and potentially rekindle partnerships.
Maintain Marketing Efforts
While some businesses choose to cut marketing budgets during economic downturns, this can be counterproductive. Instead, continue marketing your services and solutions, showcasing how you can assist clients in overcoming their challenges. By staying visible and demonstrating value, you position yourself as a trustworthy partner even in uncertain times.
Turn Competitors into Allies
Consider exploring opportunities to collaborate with competitors. Are there services or capabilities you offer that could benefit them? A cooperative approach not only helps both parties weather the storm but can also lead to new growth avenues as you leverage each other's strengths.
Engage in Meaningful Dialogue
Engage with your audience and clients through various channels, including social media and online forums. Encourage discussions about how they are navigating the economic downturn and share your experiences. This not only fosters a sense of community but also allows you to gain insights into the challenges faced by others and potentially offer solutions.
Embrace Adaptability
Flexibility is vital during uncertain times. Stay attuned to market shifts, customer preferences, and emerging opportunities. Adapt your business model, services, or products as needed to remain relevant and meet the evolving needs of your target audience.
Overall, the mindset you adopt and the actions you take during an economic downturn can significantly impact the trajectory of your business. By focusing on what you can control, fostering positive connections, maintaining marketing efforts, collaborating with competitors, and embracing adaptability, you position yourself for sustained growth even in challenging times. Remember, every downturn holds the potential for growth and innovation, and it's up to you to seize those opportunities. Share your experiences in the comments below, and let's continue to inspire each other towards success. Thank you for reading, and I look forward to engaging with you in the next post.