For entrepreneurs, public speaking is a vital skill that could make or break your business. An effective speech could greatly boost your sales pitch, motivate your workforce, or efficiently communicate your plans and ideas to concerned parties. A terrible speech, on the other hand, could send the wrong message to potential clients and staff members.
The thought of delivering a speech in public, however, sends shivers down the spines of many entrepreneurs. If you happen to be in this large pool of entrepreneurs who dread public speaking, don't be discouraged, you're not alone.
In fact, three out of four individuals get anxious right before or when delivering speeches. Most people would rather walk on a path of burning coal than deliver a 20-minute speech on quarterly returns.
This article is for all those tech entrepreneurs who are brimming with incredible ideas or amazing tech entrepreneur advice but suffer immensely when it comes to delivering speeches. The piece could also help those who need to refine their public speaking skills or those who want to be better when delivering tech entrepreneur advice.
Without further ado, here are a few tips for entrepreneurs to improve their public speeches.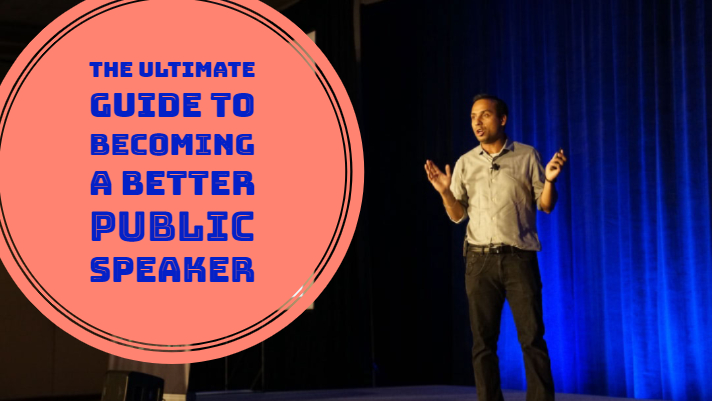 It's All About the Audience
We understand how nerve-wracking it can be before your speech. However, most of us get so caught up in speech preparations that we forget the most important element of the entire speech: the audience.
While how we look, how we stand and the gestures we use will determine how good our speech will be, the overall message and how it is conveyed to the audience is the most important aspect of your speech.
With this in mind, it is important to prioritize your audience above everything else. Doing so will also help take the pressure off of the whole idea of delivering the speech, as you'll be focused on just one thing.
Practice Makes Perfect
Any successful entrepreneur knows the importance of practicing for a speech beforehand. Consistent practice will help you familiarize yourself with the contents of your speech and greatly boost your confidence.
Delivering your speech in front of your family, close friends, or co-workers is a great way to practice before the actual speech. Ask them to give you feedback and point out areas where your tech entrepreneur advice could improve. With consistent practice, you'll improve your speech delivery and content in no time.
Get Familiar with the Stage
If you have the chance to inspect your stage before the speech, go for it. Even international public speakers highly recommend getting familiar with your space for a couple of reasons.
First, you'll have a firm grasp of the surrounding space, including where to stand and how to face your audience. You'll also understand the layout of the room, including the placement of cables and speakers, so you don't trip or knock over anything.
Use Informative and Appealing Slides
The digital entrepreneur of today will never deliver a speech without a slideshow presentation to go along with it. If you opt for a presentation, remember to keep your slides as informative, engaging, and visually appealing as possible.
Remember, each bullet should be concise and capture only useful information. For the best presentations, avoid any and all fluff. Consider adding a bit of color and transitions to your slides, so they don't come off as boring.
Lovely slides that go straight to the point will pique your audience's interest right off the bat.
Don't Forget to Breathe
It seems outrageous, but the all too important act of inhaling and exhaling can take a back seat the moment you're up on stage. Therefore, remember to take short deep breathes before the speech to calm your nerves and maintain the same poise during the speech delivery.
These few tips will have you well on your way to becoming a paid international speaker, or just help you get through your speech. You can also read through our other articles for more useful tech entrepreneur advice.