They say content is king when it comes to marketing yourself or your business online. But what exactly does this mean?
While marketing your services is a large factor in garnering a loyal following, you also want to create valuable (and entertaining) information online. Not only does this make your website, blog, or social media account more memorable, but it also allows your audience to connect with your message.
Wonder how you can create this valuable content, even when it feels like you're always fresh out of ideas? Read on. Here are online content tips for entrepreneurs.
Tips for Entrepreneurs Online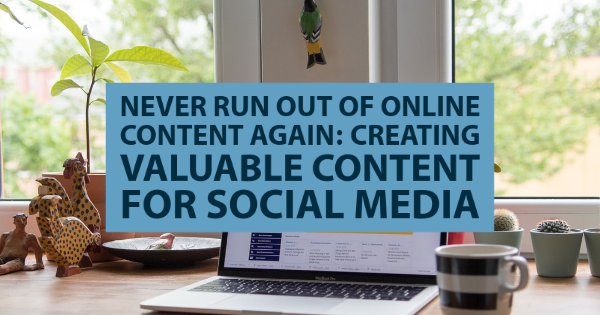 1. Find Your Specific Niche
If you're still in the process of developing your web presence, you'll need to establish your online niche first. This allows you to create specific content catered to your target audience. You don't want it to be too broad. Let's say you love cooking — but with so many online businesses dedicated to the craft, how are you supposed to stand out? Niche even further down. Focus on cooking desserts, plant-based meals, or recipes suitable for college kids.
2. Batch Your Tasks Throughout the Week
Batch your tasks, as this keeps your creativity and work-flow momentum going. For example, every Monday, focus on writing an engaging blog post. Tuesday can be your chance to interact with your Instagram followers, upload an Instagram post, and story.
3. Show Off Your Personality
Your can still come off personable and relatable without losing an ounce of your professionalism online. If you're trying to bring in more customers into your auto repair shop, film a quick day in the life, and upload it to YouTube or Instagram. However, showing off your skillset and knowledge should always come first.
4. Improve Your Skills Constantly
Let's say you've mastered the art of creating stunning product photography, however, when it comes to creating an infographic for Pinterest, you're stuck. You can always take a course online, watch a video tutorial, or hire someone to help you in the area you lack in.
As an entrepreneur, accept that the learning never stops if you want to continue to experience growth.
5. Avoid Entrepreneur Mistakes Online
Common entrepreneur mistakes to avoid when conducting business online include:
Not having the same name across all social media platforms
Neglecting your uploading or posting schedule too often
Failing to understand that running an online business still requires a lot of work
Becoming the Digital Entrepreneur You've Always Wanted to Be
There are various tips for entrepreneurs online. However, if you have to pick one to implement, it should be to focus on the quality of your content. Make it exciting and consistent if you wish to gain a loyal following. After all, there are 582 million entrepreneurs worldwide, so always try to stand out from the crowd.